Game Details:
BIG2SMALL is a new puzzle adventure game where you try and guide the animals to their corresponding food of choice.
There are a few obstacles along the way which you must navigate in order to reach your goal. Each animal has unique traits which can aid you on your journey! Melanie the mouse for example can fit Mouseholes and Gisele the goat is the only one that can eat the bushes blocking your way! Can you find your way to victory and keep all the animals happy as you swap your way from BIG2SMALL!
The Dreamcast Edition contains:
BIG2SMALL Dreamcast Game Case
Professionally Pressed Dreamcast Game Disc
Game Instruction Booklet
The Dreamcast version of BIG2SMALL is pressed in MIL-CD format. In order to play a MIL-CD formatted disc on your Dreamcast console, a MIL-CD compatible model is required. All VA0 and VA1 consoles are MIL-CD compatible.
Your game will be tested on official Dreamcast hardware before being sealed and shipped!
About The Retro Room: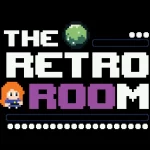 The Retro Room was founded in 2019 by Roo to develop and publish new games and media for a wide selection of platforms. While probably best known for Chips Challenge (SNES/Genesis), Red Moon Lost Days (Saturn) and Elland: The Crystal Wars (GBA), The Retro Room has published games for a growing selection of platforms including NES, SNES, Genesis, Gameboy, GBA, N64, Saturn, and starting in 2023, DREAMCAST!
We at The Bit Station are proud to carry Roo's latest game and first foray into the independent Dreamcast scene. We hope The Retro Room will continue its support of the Dreamcast scene into the future.